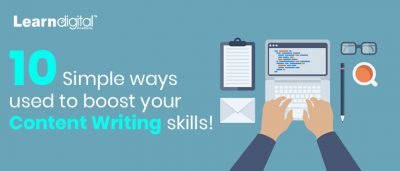 [vc_row][vc_column][vc_column_text]
 When it comes to adding content on any content writing platform served you need to be very careful with words you choose to write. Time plays a crucial role when it comes to reading our CONTENT for what customers are generally looking for.
Here are some tips you can use to perform better Skills for content writing.
 1. Strong Research Skills:
 Good study and research are essential to excellent for content writing – it adds credibility and value. Therefore, it's essential to find trustworthy and interesting information from reliable internet sources. Experts are especially great resources if you can effectively get the right information with good interviewing skills.
In content writing Great content writers remain on top of SEO trends – after all, even the best content won't be effective if readers can't find it. Knowing how to write content writing with SEO-friendly titles and descriptions are important, use keywords best content keeping up with recent Google's algorithm changes.
 2. Keep the content Authentic:
 It's all about your reputation. Every post of your content should be original. Because there are tens of thousands of people writing about the same subjects, but it's easier than it seems. Every skilled writer can bring a unique topic, distinctive voice, and new light to an overworked area.
Copying content is a bad practice for SEO content writing, worse for your employers, and even worse for you. Always check your plagiarism before submitting your content by using the online plagiarism tool. With all the content out there, it's easy to accidentally duplicate writing the content. So kindly check twice before you post your content on the web.
 3. The Headline Stroke:
 The first and most important aspect of content writing is to know how to grab your reader's attention. Headlines mentioned above in your content play a vital role to attract customers and gain their interest in topics that are relevant to them.
Here are some common and important words that help you to create your Title in content writing:
The 4 W's – What/Which/When/why:
These words are used as question terms. They provide a relevant answer to the important queries asked.
Example: 10 Reasons why Digital marketing jobs are in demand?
This word has the power to catch and keep the attention of your targeted audiences.
Example: New techniques used to optimize SEO.
The most common and effective word used by people. This word helps you to provide an article that helps people to fix or create things. One of the most creative and searched keyword audience uses.
Example: How to reduce weight within 2 months?
People love lists! This powerful word keeps the audience intact to the information provided as they fall in order and are quite precise to target your readers. Always prefer the odd numbers to hit the headline.
Example: 7 digital marketing strategies implemented by successful brands.

 4. Keep the most important information first while writing your content:
 People often look for the most important/ relevant information in the content. Make sure that the important points are placed first in content writing. It is a simple way of what you do. Once they understand this they might dig into the content to know more about it and also might end up reading the entire article. So the basic way is to keep the information first as per the customer's demand.
5. Save words Save time!
 It's a busy world out there. People have time only for the specific product or content they are looking for. They decide quickly based on the subject of matter they are concerned with. So you have to be crisp and clear while putting up with your words and reach out to the customer directly based on their interests and likes.
Choose your words wisely.
Keep the content short, simple and informative
Avoid unnecessary and Repetitive words.
Here is the link is given to help you know the power words in content writing.
https://www.youtube.com/watch?v=Hzgzim5m7oU
6. Take a sneak peek!
How many of us have the time to read the entire article?
Hardly anybody!
Research indicates that only 16% of internet users read web pages word-for-word. Most people just take a glance at the information.
So here is a checklist that you can refer to content writing:
The headline should be communicative.
The sub-headlines should communicate your key points.
The image caption should contain a sales message.
Insert bullet points.
7. Highlight image and videos files:
 By inserting an image or a video file it helps you to gain the attention of the visitor. Sometimes you can shorten written content and highlight it along with a media file for the messages that would serve the reader's interest. Along with the visual content, it is easy for web readers to understand the clarity of your content. It impacts the web visitors whether they are quickly able to get you are about.
Some tips that you can follow to interest the audience using visual content.
Replace texts by photographs or videos
Consider distinct font sizes – think about people scanning large text first
Emphasize quotes of customers (or experts) to add credibility
You can use it with highlights, bold text, CAPS, or italics
Break a lengthy headline with sub-titles
Change paragraphs into bullet points
Most importantly reduce repetitive words and include white spaces. Not only will it make your website readable it also builds an apparent trust with readers
8. Organizing your Content Skills:
 People might like reading the latter part first and then come back to the previous content if it is luring them over it. That's what the web is like. Most internet users will not read your home page. They may prefer on any of your web pages. If you are not aware that where people arrive on your website, go to Google Analytics >> Site Content >> Landing Pages. You can check and view how many people have visited your website and how many impressions you have got on each page.
If each web page can be an entry page what does that imply?
Each page should be easy to scan
Each page should be clear and understandable to the people where they are; and what your site is about
Each web page should show an idea to take action telling people where to go next—to read another blog post, sign up for your email newsletter, check out a comprehensive description of the product for etc.
Don't be dependent on your navigation bar to tell people what to do next. Show a link to guide people to click and go on the next step.
9. There's more to being a content writer:
 Having a flair for the written word is essential skills required for a content writer, it's just a part of the practice of the puzzle. In content writing Reading, Research abilities, SEO learning, and Flexibility are the ways to ensure that you keep on discovering to find success as a content writer. Take your time to learn and develop these skills for content writing, and you'll make yourself ready to create the kind of content that's both easy for readers to find, compelling to read, and in demand.
10. Communicate with the reader:
 Communication plays an important role while you jot down your thoughts to achieve the user's attention. You should ensure that the user understands and can connect well with your articles or posts that you update on the web. There would be a burst of series of questionnaire rounds once you finish posting your content on the platform available. Take a sight at it and try to communicate with customers with relevant answers. When you write to your client, treat it as official communication, and your messages should have a positive impact on your clients. Your customer will remember your courtesy. Make sure that they re-visit your website with every post that you update.
Are you wondering how to start a career in digital marketing? Look no further and join our Digital Marketing Certificate Courses. We will equip you with the necessary skills required in all Digital Marketing tactics as well as educate you on how to efficiently manage each for Digital Marketing success.
[/vc_column_text][/vc_column][/vc_row]