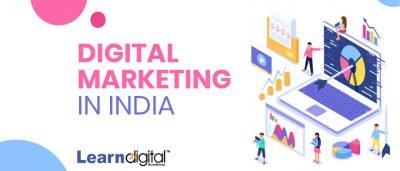 Are you one of them who is totally into shopping and making various purchases from online stores like Amazon, Snap deal, Myntra, Flipkart so on? Or are you one of them who is into online learning, reading books, searching homes, etc? Then it is very clear that you are knowingly or unknowingly attached to the concept of Digital marketing and solely living in a digital marketing era.
For those of you who really do not understand what Digital marketing is about here, it is- Digital Marketing is a form of marketing products or services, which involves electronic devices. It can be both online and offline. According to the institute of direct marketing "the use of the internet and related digital information and communication technologies to achieve marketing objectives."
According to CAM Foundation – "Digital Marketing is a broad discipline, bringing together all forms of marketing that operate through electronic devices – online, on mobile, on-screen. Over the years, digital marketing has developed enormously, and it continues to do so."
The scope of E-Marketing is considered to be broad and is not only used to promote internet marketing, but also to facilitate email marketing and wireless media. Electronic marketing also links to the technical and creative aspects of the Internet, including development, design, advertising, and sales. Website use is through electronic marketing in combination with online promotional techniques such as social media marketing, search marketing (SEM), interactive online advertising, e-marketing mail, online directories, viral marketing, affiliate marketing, etc. E-marketing also includes product display, graphic and audio video advertising with text, 3D product view, product navigation, basket selection, payment.
Frankly, it is the creative use of management information systems (MIS) and technology that supports customer interaction with online merchants. Marketers need to use technology, information, and intuition to define brands and attract potential customers. E-commerce has launched a revolution that is changing the way we do business. In 1997 the U.S. government. authorized use of the Internet by a commercial organization. This gave a new impetus to the direction of trade and commerce.
In 2015, e-commerce activities are progressing with rapid expansion, multiple campaigns, supply-based user acquisition, etc. This shift to e-commerce is made more visible by placing more emphasis on consumer understanding and retention, better experience, and a greater variety of assortments in an ever-expanding range of categories. E-commerce players focus on retaining existing customers and acquiring new users. To keep customers with e-commerce as a category, they differentiate themselves by exploiting the data and trends in the field and, eventually, move towards the principle of personalized marketing. Customers are rewarded for their loyalty through better delivery, pricing, exclusive offers, and experience with return policies. The first testers and adopters clearly understood electronic commerce and made huge use of electronic commerce. As a result, companies are reducing the description of mass e-commerce advertising targeting testers and adopters for the first time. The leading digital platforms such as Google, Facebook, Twitter, YouTube, etc. User-friendly products for advertisers that allow small and large players to effectively market to new users. This is a higher digital marketing cost. Due to digital media innovation, the embedded e-commerce reader system is shifting from app downloads and visits to user metrics.
India, a densely populated country with a population of 1,339,180,127 (as of July 2017) is second in the world. Every moment creates many opportunities for people. When talking about digital marketing, keep in mind that the future of digital marketing in India and the scope of digital marketing in the future will be promising for years. The mobile phone is now a must-have for everyone. Even if your mom wants to try a new recipe, she definitely uses YouTube to write what is needed and how to do it. And in business, the digital marketing trend is booming. Everyone wants to market their products and services over the Internet to increase their scope. Compared to traditional marketing, a number of key advantages make this marketing strategy more effective and affordable. Everyone in the country prefers digital marketing over everything else. Even the startups are launching their business via digital marketing. This platform eases the process of every business. The company doesn't have to deploy the manpower to go physically into the market and promote the product. It offers a wide range of economical, powerful, and contemporary mechanisms and mediums of marketing. Every type of product and service is now opting for the option of digital marketing. Because they know that this is the proven platform. Right from tech giants to hoteliers are on the digital platform.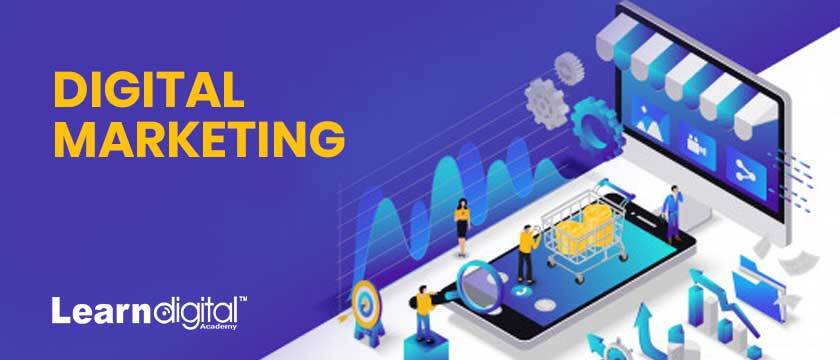 According to a research firm, eMarketer e-commerce sales in India are expected to grow from $ 14 billion in 2015 to $ 55 billion in 2018. India has experienced the fastest growth in retail e-commerce among countries in the world. Asia-Pacific, with an increase of 133.8% in 2014 and 129.5% in 2015. The combined gross value of goods, or the total value of sales from the country's three main e-commerce sites, to Know (Flipkart, Amazon, and Snap deal) in 2015 was $ 13.8 billion higher than that of the top 10 offline retailers, which totaled $ 12.6 billion for the same period.
One may wonder what are the reasons for the growth of digital marketing in India. The increase in Internet penetration in the country has led to substantial growth in other digital industries such as electronic commerce, digital advertising, etc. The latest digital marketing trends in India in the use of the web, mobile devices, and searches, social media, online shopping, and videos are shaping the Indian digital market and what it has for years to come.
By adding 17.6 million users in 2013 and posting a 31% year-over-year increase, India becomes the world's third-largest Internet population, leaving Japan behind. While in 2012, the mobile Internet increased by 111%, in 2013, growth was 63%. India recorded a GA of 28% in 2012 and a GA growth of 39% in 2013 in terms of the number of Internet users
While in December 2007, the digital commerce market was located at Rs. 8,146 crores, in December 2012 it was worth Rs 47.349 million. In December 2013, digital commerce in India reached Rs. 62,967 crore. The segment experienced growth of 35% between December 2011 and December 2012, while it increased by 33% between December 2012 and December 2013.
60% of Indian Internet users visit online sales sites. Of all the products on the online market, consumer durables represent 34%, clothing and accessories 30%, books 15%, beauty and personal care 10%, and home and furniture 6 percent. More than 50% of sales in these product categories take place in non-metropolitan cities.
Due to the advancement of technology at an exponential rate, the marketing paradigm has shifted to new approaches focused on the customer and the content offered on the digital platform. Traditional marketing, such as advertising, public relations, branding, and corporate communications, lead generation, etc., is largely based on television, radio, telephone, print media, and telephone as a means of dissemination. Unlike modern marketing techniques harnessing the power of the Internet and social media to reach a more specific audience. Modern marketing techniques provide a profitable marketing platform with the ability to reach millions of customers in no time. Companies that invest heavily in digital marketing only as a marketing dissemination tool can significantly affect their overall marketing success. For the success of any marketing campaign, you must take full advantage of the different marketing techniques available in traditional and modern marketing. Activities such as push marketing, lead generation, launch events and trade shows, television and print media can be used to integrate with social computing, personalized content and budget control, etc. . to reach the identified market segments and transform them into paying consumers. With the rise of social media, the changing business landscape, and the introduction of more educated customers, businesses must rethink their marketing strategies and design a multi-channel marketing plan that carefully establishes an optimal mix of modern and traditional techniques. . best suited for business
He believes that digital marketing belongs to the technology department: a large number of startup founders do not believe that digital marketing is a function of marketing. But they treat it like a technological piece. Although digital marketing uses technology for reasons such as scalability or scalability, it is still a marketing function. Waiting for the technical team to create digital marketing success is an obvious recipe for failure. This problem is not limited to startups, even large companies are also victims of this digital marketing treatment.
But it is interesting to note that apart from the fact that the growth of technology has contributed to the development of digital marketing, our government has also played a vital role in this, don't you think? In order to transform the whole ecosystem of public services through the use of information technology, the government of India launched the Digital India program with the vision of transforming India into a digital society and a knowledge economy. Now, opportunities are not only available in metropolitan cities but also in smaller cities. The government also applied for job programs. These days everything becomes digital. So if we are talking about a career in digital marketing in India, then you are in the right place. Stop discussing the options and see what their benefits are. The government's electronic market is also experiencing a significant increase in its electronic market analytics papers. All registrations increased with slight fluctuations. Fluctuations occur everywhere. People in India are slowly coming to technology and it will take some getting used to.
As Internet users grow day by day, the e-commerce sector is also booming. Companies are shifting their advertising budget from traditional marketing to digital marketing strategies. Studies indicate that the number of consumers who shop online in India is expected to exceed 100 million by the end of 2017 and that the electronic retail market is expected to reach 65% in 2018. These figures clearly indicate. that digital marketing services will continue to experience significant growth and change. Indian companies must accept digital change and embrace trend innovations to remain competitive and accommodate large numbers of Internet users.
Interested in a career as a digital marketer? Join our Advanced digital marketing training in Bangalore and kickstart your career as a digital marketer. We provide the Advanced Digital Marketing Course at Affordable Fees.