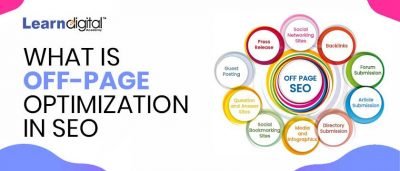 Off-Page SEO:
Off-page SEO is also called as "off-site SEO". It refers to actions taken outside of your own website to impact your ranking within search engine results pages (SERPs). SEO off-page Activities: 4
Blog Community:
Blogging communities are groups of bloggers formed around a central idea, commonality of interest. These communities exist to help writers connect around shared characteristics and blog topics, offering them a chance to grow together and learn from one another's experiences.
Top Blogging Communities To Promote Your Blog:
Blog Engage
Bloggers
Blog star
Do Splash
Biz Sugar
Triberr
Indi Blogger
Growth Hackers
Forum Sites:
Forum posting is an online discussion site where people can ask their queries with each other in the form of messages. It is one of the effective ways to create backlinks to the site and drive traffic to it. These sites are a best place to increase your knowledge.
SEO chat Forum
Warrior Forum
SEO Mastering Forum
Digital Point SEO Forum
SEOforum.org
Alex Forum
Social Book Marking:
Social bookmarking is bookmarking a web page on your browser to read later. But it is so much more than marking your place. They let web users keep track of your content. The social bookmarks tell search engine algorithms that your content is valuable. They increase your authority and credibility. That improves your ranking on keywords related to your business. Social bookmarks save information online, not on your device. That means you can access it anytime and anywhere with an internet connection. Social bookmarking Benefit is an effective way to build your online presence. When you add social bookmarks to the web it helps search engines understand your site.
Social Bookmarking Sites:
1.Digg
2.Facebook
3.Linkedin
4.Pinterest
5.Reddit
6.Twitter
Guest Blogging:
In SEO, guest posting is a method using which you write an article for a website and get a link to your website/blog in return. You may also link to your social media profiles.
"Guest posting" means writing and publishing an article on someone else's website or blog. I offer this on my own site (occasionally) and do it quite a bit on other blogs with audiences that I want to speak to. It's a great way to connect with new readers and get your name out.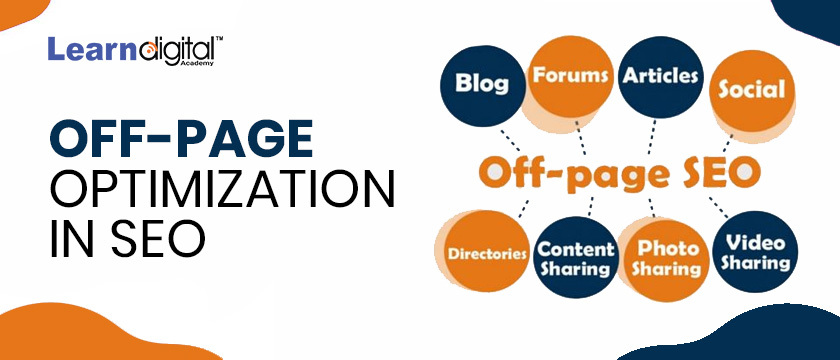 Guest Blogging Platforms:
Blog Dash
Blogger Linkup
Group High
Guests
My Blog Guest
Post-Joint
Social Networking:
social networking service is an online platform that people use to build social networks or social relations with other people who share similar personal or career interests, activities, backgrounds, or real-life connections. The social network is distributed across various computer networks. Social networking is the use of Internet-based social media sites to stay connected with friends, family, colleagues, customers, or clients. Social networking can have a social purpose, a business purpose, or both, through sites such as Facebook, Twitter, LinkedIn, and Instagram, among others.
Social Networking Platforms:
1 – Facebook
2 – WhatsApp
3 – WeChat
4 – Q-Zone
5 – Tumblr
6 – Instagram
7 – Twitter
8 – Google
Press Release:
Press release submission refers to writing about new events, products, or services of the company and submitting it to Press Release sites. It is an off-page SEO strategy the help popularize your events, products or services on the web to improve SEO of your site A press release, news release, media release, press statement or video release is an official statement delivered to members of the news media for the purpose of providing information, an official statement, or making an announcement. A press release is traditionally composed of nine structural elements. Press releases can be delivered to members of the media both physically and electronically.
Directory submission:
Directory submission is an SEO process of submitting a website URL on several business directories or web directories with the intention of creating backlinks. Backlinks are integrated to be used by search engines to recover a website's ranking Directory submission is like making a new page on dictionary, if the directory holds high value in Google/search engines and SE indexes it on a high number of occasion and your website go approved with directory, you will get one natural backlink. It should be done for every website under the correct category, you can do max 6–10 directory SUBMISSION, don't overdo it otherwise, google or another engine might penalize you.
Business Listening:
A business listing is an online listing of all your basic business information. Business listings are the starting point for consumer research and are important because they maintain the consistency of contact information for your business online, including business name, physical address, phone number, etc.
Benefits of Business Listening:
Increased Business visibility: Google Search engine holds a large number of sites in high priority Called PR of a website, so whenever we're listed on our site on high PR local directory websites on great nearby registry sites, our website will rapidly get a boost in SERPs result.
Increases online authority: Business listings directories are key part of our online identity. The second main benefit is increased the online authority of our website through "Back Link". In which Google crawler boosts our site is by the value the search engines place on the links from the business directory back to our own website.
Image Sharing:
Image sharing is getting famous in SEO. Images interact with people more than the text. Images are also helpful in getting traffic as well as backlinks. Infographics is one of the best examples of it. It is currently a famous method to get backlinks and traffic. It is one of the useful off-page SEO techniques by which one can promote their brands or website to different image sharing websites. Images sharing assists in getting ranked in search engines, as it is the best medium for sharing information individuals.
Benefits of Image sharing sites in SEO:
Create Quality Backlinks
Helps in creating do-follow backlinks
Increase domain authority or page rank of your website
Generate more traffic
Images attract more than text
Help in creating your brand image
Review Submission:
Reviewssubmission is writing a review about a product or service and then submitting the review on review sites and it is good for the reputation building of your site but it will not help you in SEO. A Review is an evaluation of public feedback about the product, services, companies, events, entertainments, and any things. The review is a type of Experience story about any product and services. You can know about your weaknesses and strengths. This is a very important way to improve more publicity and generate more revenue, Reviews are categories in different categories such as Movie review, Music review, Book review, Product review, Service review, Company review, Hotel review, Medical review and many more.
Review Submission Site List:
Review submission is a part of Off-page optimization which helps to bring traffic to the websites and also helps to increase the backlinks. Mostly Review submissions are performed for the Product based websites. Here is the list of review submissions sites for the product reviews.
blagger.com
consumerist.com
reviewcentre.com
viewpoints.com
reviewsahoy.com
opentable.com
demandforce.com
yellowbot.com
opentable.com
Join our SEO Training in Bangalore to start your career in SEO or to boost your own business. We are among the Best SEO Training Institute in Bangalore.