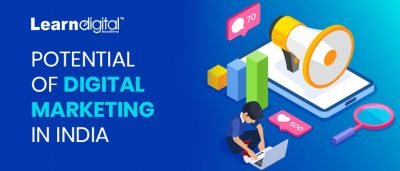 From stone age to Internet, it has been a very long journey for the human race, though we may not be a part of many centuries that witnessed the changes and revolutions of lifestyle and methods of socializing or making a living we are the luckiest to witness the age of the internet where socializing, entertainment or even making money is a part of everyday life.
It is easy to connect with the rest of the world and share anything you want and advertise whatever your business demands. Advertising is the base of marketing and requires as much reach as possible, what can be better than the internet, fastest and reliable. The first advertisement on the internet was from AT&T, a banner which hardly gets any clicks these days at least not on purpose. At that time it set a chain reaction and 1994 witnessed the first ad on what was about to become the largest platform of connection across the world. The potential of digital marketing cannot be underestimated by anyone even if one has not used it but knows the functionality of it. Digital Marketing is the most powerful platform for any business and can help in any means; from branding to sales, anything is possible here.
While India with its dense population is the perfect choice of marketers digital marketing has fortuned many, eCommerce giants to social media celebrities endorsing products, a big change has been observed in the style of advertising where entrepreneurs choose digital marketing instead of traditional marketing which was the single largest source from decades. Reasons being very simple Cost and Reach. India has more than 560 million users of the internet, people often use Google as their favorite search engine, Facebook for socializing, LinkedIn for professional purposes, Instagram for socializing and many more such platforms in everyday life, what can be better than these platforms to advertise about your product where millions of them show up every day. Branding, lead generation, sales anything is possible and is happening at large here.
It is predicted that by 2021 more than 600 internet users will be active.
Platform wise data
| | |
| --- | --- |
| Google | 560000000 |
| Facebook | 290000000 |
| LinkedIn | 620000000 |
| Instagram | 75000000 |
| Twitter | 14500000 |
| Youtube | 265000000 |
Numbers differ from day to day, as the numbers may increase or even fake ID's are flushed out.
The statistics above are from 2020 February, the number of users on various platforms utilizes services and in return are potential customers for the service providers, well said that if anything is offered for free than it is not at that time you are the product.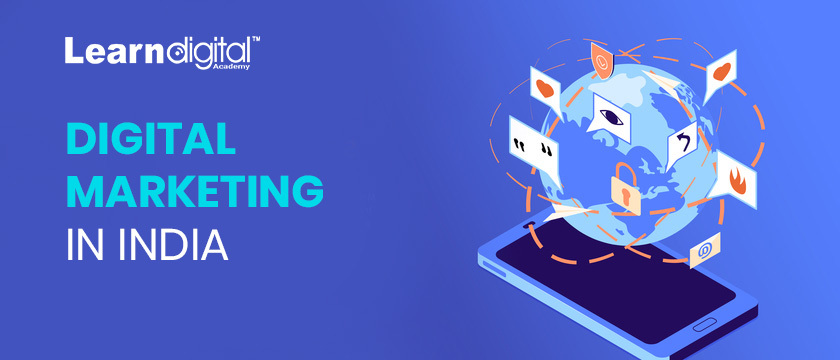 Social media giants like Facebook have generated huge revenue from India alone, a total of INR 892 cr revenue where profit stands to be INR 105 cr, the point to think about is the remaining audience who were not targeted well or the right advertisement convincing them enough was not execute, more than that the number of people who haven't got themselves active on Facebook yet. It is the most used social media network where over 2.3 billion users are active and can be targeted for your business. In India, alone Facebook has helped many startups to make a mark in the industry and generate leads for sales which ultimately leads to generating revenue. The platform is known for providing diverse nature of audience based on their demographics, interest, and behavior they can be targeted, India being such a diverse country is the best place for such a platform. Facebook is loved by Indians and over 28Cr accounts are currently active on it. Facebook has overtaken Whatsapp and Instagram, where one is widely used as a messenger and the other one for sharing daily lifestyle respectively. There is huge potential in India for digital marketing as various courses for digital marketing are available not only in actual classes but online too. Online digital marketing courses are a huge source of learning and are reliable too.
While the Whatsapp is yet to launch ads Instagram has already started it and is quite popular for advertisers. Fashion, cooking, traveling and various other advertisers are making the best out of it. Being the favorite choice of youth fashion-related products are quite high in demand and what can be better than Instagram to motivate them for a purchase.
To launch these advertisements digital marketers are regularly needed by organizations and jobs are pretty much available in all sectors, from IT companies where they need to make their presence on search engines and brand awareness for their products. Every company requires digital marketing for the same reason, there are over 20,000 such companies in India, many are yet to offer a dedicated job for digital marketing alone. A strategy is perhaps the most required for any task to be executed Digital Marketing consultants are the best reliable sources for it. They work as freelancers and often are of great help to make a mark in the industry. Companies are even opening up internship programs for college students and changing the flow of jobs.
It is also predicted that by the year 2021 India will have 20 lakh jobs in digital marketing alone, this data speaks volume of potential India has in digital marketing, just the way all the call centers and IT jobs were shifted to India from Europe and American continents for cost-cutting same is applied for digital marketing in the current scenario and is predicted to go at large, increasing the employment in this sector which has great future. At the same time, India has the most cost-effective internet services which cut the cost of resource use and are indeed working on high speed every day making the delivery fast enough and satisfied clients also come back for the services, not to forget the recommendation or referrals here.
Digital marketing potential in India is going to travel parallel to the IT sector, already many agencies are in line to hire and offer good salary packages to employees. The total population of India is 1.3 billion where many entrepreneurs and even local vendors are trying to make a presence on all the required platforms. People often search for good restaurants, hotels, or stores nearby. All these requirements can be fulfilled by digital marketing and do not require efforts of printing ads or hoardings, totally replacing the traditional marketing.
Youtube is another widely loved search engine for videos, India being a diverse country offers various types of foods, clothing, and vast landscape architected by nature itself. Many YouTubers have made their mark on it and have gained a number of subscribers as well as watch hours, which has enabled them for monetization, making a living with the things you love to do is a blessing and is cherished by all. Youtube ads generate enough traffic to various brands or to their website, YouTubers often use the platform to endorse a product and get paid by the employer. This is just not limited to youtube but is quite often seen on Instagram and on twitter too. Influencer marketing has become a major part of social media platforms; youtube has volumes of videos where the person can be seen using a particular product, indirectly or directly endorsing it. These influencers are playing a major role in shifting the style or standard of regular advertisements where the advertisers used to purchase space upon television or newspapers they are doing it now on social media platforms by hiring the influencers or making the best use the social ambassadors.
For anything that is required to be explored, let it be the information of a product, its price, company name the necessary data for a case study, Google is the favorite search engine for all while Bing is making a swift move it is yet to replace Google in a number of users and popularity. As earlier one could only do a text-based search, Google has now even introduced Google lens, voice search which has increased its usage in many areas where people refrained themselves from using it as typing the words would be tough for them. More than 50% of India's population is yet to go live on the internet or use it for the first rather, there is a huge potential that is yet to be explored. The eCommerce ads on social media or search based results on Google are pretty much required to be done for raising the sales and revenue or to even maintain the reputation and enough jobs as of now are available in the market and are predicted to rise in the coming future at large scale.
One of the highest paid jobs in Digital marketing is that of an ORM (online reputation manager) from an executive to manager ORM's are needed by large scale or even smaller companies, not just limited to an organization but also to individuals, where many celebrities or politicians depend upon them. Jobs in this sector are pretty much at large currently with very little supply of human resources. While there are more tools in the market to operate the strategies and monitor the reviews or comments, very few are available to use it. This section of Digital marketing which is popular for customer relations, retention, branding, and positive image of the company is yet to be explored by the youngsters and is a good side to develop a career that offers reliable and interesting cases to deal with.
It is to be noticed that various institutions like IIMs of India are already offering courses in Digital Marketing, times does not seem to be far when there will be dedicated subject on it in schools and colleges. It wouldn't be wrong to say that India is the best market for any investor, similarly, the most cost-effective resources and work can be found here, Digital marketing is going to be next highest outsourced sector from across the world where the cost of resources is high and most of these projects will land in India, in your hands.
Enroll in our Top digital marketing courses in Bangalore to skyrocket your career. Contact us through email at info@learndigital.co to know more about our courses and other details.