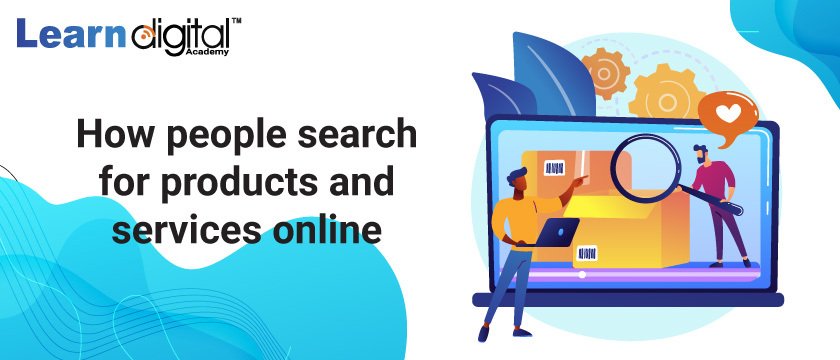 Search engines are a big part of our lives today. They help us find what we are looking for instantly. Be it places, food, products, services, people, images, videos, companies, and more, we rely on search engines to find them in a matter of seconds. The evolution and the many advancements in the search engines has drastically changed the consumer's behaviour as well, which has made a marketer's job more complicated over the years.
Marketers need to keep their finger on the pulse. Marketers need to be aware of
how people search for products and services will affect a website's SEO. It is especially important if you have an eCommerce website or are working for one. Most people do local search if they are looking to buy a product or service. And it is not always limited to Google search.
Although most searches for general terms and purposes take place on Google, some also take place on retail websites like Amazon for product searches, YouTube, which is the second largest search engine after Google, there's Yahoo and Bing too. Ever since the rise of retail websites and apps, they have posed a threat for Google, overtaking it for product searches.
Most people search for products and services on their phones. Hence mobile optimisation is an important SEO strategy for every website. Google prioritises mobile-first indexing and ranks mobile-friendly sites higher than those that aren't. People looking for products online on their phone will likely prefer sites that are fast, responsive and well-structured. It's a part of digital marketing and if your business is in need of it, then we provide the best internet marketing services in Bangalore.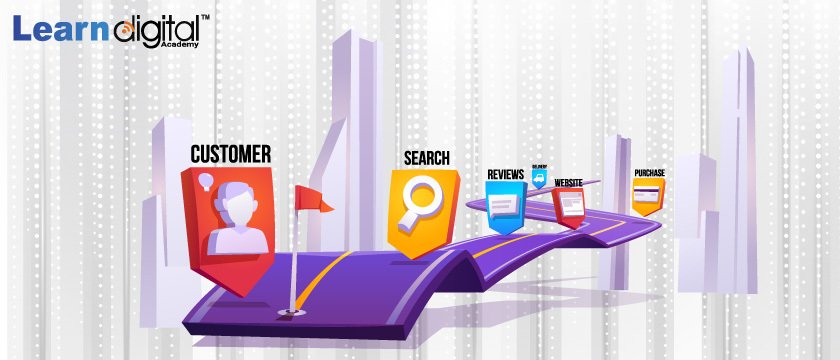 How customers search for information
Keywords
Keywords are the starting point of any search process and optimisation process. Keywords are specific words or phrases that describe what the searcher is looking for or what they want information on. Keywords can hint at their search intent too, if they contain 3 or more words.
If you wanted to find a new hangout place in your city, you'd search for it by using the keywords best cafes near me or places to hangout in Bangalore. These keywords help you look for what you want.
Similarly, if you are looking for running shoes, you would be using the keywords like running shoes for women or running shoes for beginners or running shoes for heel pain. Product keywords are specific, long-tailed and sometimes local.
Reviews
When it comes to searching for product information, people look for it in the reviews. Reviews give useful information about a particular product. Suppose you're looking to buy a new phone, say Samsung galaxy. You would be looking for samsung galaxy reviews before making a purchase. You want to know how the mobile performs, quality of the camera, RAM, features, look, etc. Reviewing platforms like mouthshut, producthunt, etc can be useful tools for product searching.
Voice search
Voice search is growing fast and by 2021, about 4 to 5 billion people are expected to use voice search. Voice search is more convenient, specific, accurate and longer than typed search. Let's look at voice search stats –
4 of 10 millennials use voice search to browse a product before buying it
18% increment in online shopping using voice assistant can be expected by 2020
Popular voice search assistants like Google and Alexa help users find information quickly. Just speak into the voice search engine and it will present you a list of relevant results. If you want your content or website to show up for voice search, then you need to optimise it for the same.
Also read:
Voice search optimization – How to optimise content in 2021
Image search
Image search is quickly becoming more defined, more popular, and more accurate. It's quite useful in product searches and will soon influence eCommerce sites. People can now simply scan products around them and find similar ones. You can try right now. Just open Google lens and scan any object around you. Click the search button and it will show you results of products that look similar to the one you just scanned.
Image search will make it much easier to find desired products, and it's gaining momentum even though it is still in its infancy. You can also find information on the object you scanned. Just scan a bisleri water bottle and it will present a short information on it. It will even show nearby locations where you can get it.
Steps in searching for products/services
Research – It all starts with research, before purchasing anything. Consumers look for detailed descriptions on products they want to purchase. At this stage, they are looking for different types of brands, best brands, products that offer a suitable solution to their problems, products that have the best quality and prices.
Let's take running shoes for example.
A consumer looking to buy a new pair of running shoes as the ones they have are causing heel pain, will look for something that will solve the problem. They could be using the searching engines, more likely Google or YouTube to find out what is causing them heel pain. This is the research stage.
They may read blog posts on their query or watch a video. After collecting some relevant information, they make a decision to buy a new pair of shoes, or buy inserts that help with the pain, or heel cushions, and so on. At this stage, they are still relying on search engines to find useful information.
Comparison – In the next stage comes the comparison. Here, the consumer will look for different types of products to see which one will provide the most comfort. After deciding on a product, they move to comparing brands. Here, reviews play a crucial role in helping them purchase the final product. They can make or break a company.
Customers will naturally veer towards products that have more positive reviews than others. Relevant and useful content about the product can also help them. At this point, they have moved on to retail search engines like Amazon to find the product.
Decision – It takes multiple search engines to find the right products and information to help purchase the right one. That and the right keywords.
How many searches on Google are local
About 46% of Google searches are local. And more than 50% of "near me" searches result in a visit to the physical store. Local searches are important because they are the ones that convert more than any other searches. People using local search are usually looking to buy a product or services within the same day of the search.
Local SEO stats
"Where to buy" + "near me" mobile queries have grown by over 200% in the past two years.
As many as 46% of all Google searches are local. (source – gogulf)
Over 50% of 'near me' searches result in a physical store visit. (Source – mediapost)
70% of consumers will go to a physical store if they find search result information relevant to their search results.
61% of mobile searchers are more likely to contact a local business if they have a mobile-friendly site. (Source – hubspot marketing statistics)
By 2021, mobile devices will influence more than $1.4 trillion in local sales. (Source – forrester)
Near me" or "close by" type searches grew by more than 900% over two years. (Source: Chat Meter)
4 in 5 consumers use search engines to find local information. (Source: Think with Google)
92% of searchers will pick businesses on the first page of local search results. (Source: SEO Expert)
How do you find what people are searching for on Google?
There are plenty of tools to find what people are searching for on Google. Most of them are free. You can create high-quality, SEO Content with the results the tools show and drive more traffic to your site. SEO content should be about what people are searching for on Google and other search engines, not what you want to write. And the content should have about 2-3% of relevant keywords.
If you're out of ideas to write on, there are some of best tools for high quality content ideas –
Buzzsumo
Ask the public
Bloomberry from Buzzsumo
Google Trends
People also ask on Google's SERPs
Google Keyword planner
Google Trends
When it comes to reviewing the performance of the SEO strategy of an organization, it is an incredibly valuable method. This will not only allow users to see what topics and queries have been common in searches, but will also provide access to information that you can specify in the filters showing how many specific searches are done over a certain period of time.
How to use Google trends
Just go to Google trends website and type any keywords or topic you wish to research on. Select your country and hit the search button. It will show you a graph of interest over time. Here you can filter out time, categories and web search so you can get a more specified result.
If you scroll down, you will show a list of related topics and queries with useful data.
Conclusion
Search engines are always changing. They constantly update algorithms and given that, it also influences how people search for products and services. Image search and voice search could change the game and take over type search soon. For eCommerce sites, image search optimisation could be a big deal. Voice search optimisation too could play a big part in SEO of eCommerce and local businesses. If your business needs SEO services, then Webi7 is the best digital marketing agency in Bangalore providing the SEO services for your business.