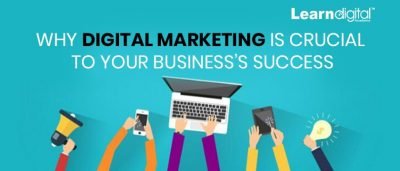 Why Digital Marketing is crucial to your Business's Success-it's because 90% of Businessman using Digital Marketing services for cheap leads. In today's digital world, people spend a lot of time online, and to connect with potential consumers you need to meet them where they are. Digital marketing will help you to connect with them at the right time and place.
The following digital marketing stats and charts show the current state of content marketing on the globe.
Mobile Marketing:
Almost everyone accesses the web through a mobile device. Companies should ensure the web content is optimized for view on various devices. Failure to meet the user's expectations across multiple devices especially the mobile device can affect web traffic. Mobile web traffic is leading in the marketing charts with 72% of digital ads. In a recent report, many people recall having seen travel ads online. This information is important when planning for a trip and plays a big role when making travel decisions. 43% of travelers have reported using their smartphones to look for flights and accommodation. They also book accommodations using the phones.
With the increasing use of mobile phones to access the internet, most company's allocate a certain amount of digital marketing campaigns to mobile platforms and the rest to desktop platforms.
Content Marketing:
Content creation is the top priority for inbound marketing. Creating an interactive website generates the highest number of indexed pages compared to static websites. Successful marketers focus on content creation with buyers in mind.
At least 38% of new content is published regularly like once per week. This leads to increased traffic and keeps the audience coming back to your website for more information. Successful marketers lay a strong foundation for strategies to follow when pursuing prospectors' customers through content creation. 46% of marketers use storytelling and photography strategies to connect and engage the audience. Blogging helps 43% of business-to-business information exchange whereas visual content attracts 45% of traffic to the business. The current marketing statistics show that 82% of traffic engagement and delivery is through the LinkedIn platform and 66% through the Twitter account.
SEO content drive blogging statistics by 80%. Optimizing your webpage helps you rank high in Google search engine pages and this increases the amount of traffic to your website or blog. Marketers allocate an average of 28% of their budget to content marketing strategies. Podcast listening has been growing and 11% of businesses plan to add podcasts as part of the marketing campaigns. 64% of people listen to podcasts through their smartphones.
Social Media Marketing:
Around 1 billion of the world population access social media network every day. More than 4 billion people access the internet facilities and this has fueled the growth of e-commerce with more than 1.77 billion people purchasing goods online. 64% of online shoppers rely on information and videos posted on social media networks to make buying decisions. Online stores use a social network to track customer traffic to their business.
Businesses use YouTube, Instagram, and Facebook to market the products and services. On average, every Facebook user spends at least 20 minutes on Facebook. There are about 5 billion YouTube views every day and leveraging on social media networks will lead to the growth of the business. 74% of professionals rely on Facebook to market, sell, and engage their potential customers. In the last two years, the LinkedIn platform has gained more visitors with a 21% increase in content consumption. More than 150 million daily Snapchat users and marketers use Snapchat daily to reach to millions of their followers. They use Snapchat stories and videos to educate and engage the target audience.
Email Marketing:
Email is one of the oldest and most effective means of pitching for potential customers and generating leads. Despite the growth of social media and content marketing techniques, the majority of marketers still rely on email marketing. Email marketing is one of the top three priorities for 89% of online marketers. 45% of the marketers ranked email as the top priority to increase traffic while 71% rely on websites and social media marketing.
Bloggers and businesses use emails to generate leads to the business. Push notifications and direct email messages are commonly used when generating leads and ranking the business. Businesses send signup forms to their email list contacts and then use Active Campaign optimization tool to send specific content to a targeted audience based on the product they signed for.
Search Engine Marketing:
Marketers are coming with strategies on how to rank the content on the first page of the Google search engine. Using the right keyword research makes your content appear on the Google search algorithm. Content creators are on their toes to create content that can rank well on Google's first-page search results. A growing number of children have been reported to use voice recognition technology to search for information over the internet.
42% of school children use voice recognition devices, 36% use Apple's Siri platform, 15% rely on Windows Cortana app, 7% rely on Google Assistant whereas 15% use Amazon's Alexa technology to seek help with their homework.
Influencer marketing:
84% of marketers have integrated influencer marketing into their digital marketing activities. At least 70% of YouTube subscribers rely more on influencer opinions making it the primary tool for digital marketing.
Influencer marketing has become the catalyst for change in online marketing and more people especially 86% of women turn to the social network for information before buying online products. 71% of online customers make purchases based on reference and feedback received from other consumers.
E-commerce Statistics: 
71% of online customers make their purchase within a week of product awareness. 64% of online purchasers make purchases after watching a video or viewing an ad about the product on social media.
Read more from our blog:
Why Digital Marketing is crucial to your Business's Success

Digital Marketing Trends in 2018
Digital Marketing is never absolute since like any other Marketing strategy; trends, tools, and techniques change and won't be the same as last year. Although some aspects of Digital Marketing have remained unchanged and are still relevant for instance, Email Marketing and Automation; other trends have waned and were replaced by new and powerful innovations. Digital Marketing is becoming increasingly high-tech and companies are working hard to stay on top of the game. Innovative solutions like the use of AI and incorporating visual search in Digital Marketing are set to change the way enterprises sell their products and services on the World Wide Web. Here are the newest trends from this year which will define 2018's Digital Marketing landscape.
Online users want to see the most fascinating video content and companies need to target this trend by engaging in powerful Video Advertising strategies. Videos are highly in demand by the online community this year and Video Advertising must be a part of every company's Digital Marketing plan. Videos make for the highest percentage of shared online content. Videos are a powerful tool to keep your audience's attention, especially if they're short, entertaining, and clearly define your marketing goals.
Social Media is the strongest Digital Marketing strategy and in 2018, Social Media platforms are serving as engaging tools of customer service. Since they're a powerful communication medium, brands must use Social Media channels for direct and seamless interaction with customers without assuming a formal approach. Social Media is the best way in 2018 for a company to learn the behavior of its target audience and to cater specifically to their likes and dislikes.
Since Video and Audio seem to have overtaken text content online, attributed to the rise of virtual assistants from tech giants like Google; search algorithms will be largely audio and video-search based. This implies that companies need to modify their SEO strategies to adapt to these changes and produce audio and visual content more. There is also going to be a rise in demand for high-quality audio and visual content which will be a real challenge for content producers fighting to rank high on search engines.
Chatbots are already in place and ready to quickly and effectively respond to users seeking direct communication with a company's web presence whether it's on the website or on social media platforms. Chatbots are quick and easy to set up and will serve as the brand voice while a company's digital marketing team is free to attend to other tasks. Although it's not hard for users to identify whether they're talking to a real person on chat or with a bot, powerful chatbots can be rigged to sound like a real person by adding a human touch to responses.
Branding is crucial this year because consumers want nothing to do with being sold products and services in a sales way. In fact, online customers are less trustful of sleazy marketing and would rather buy from a brand that shares engaging brand stories that in a way relates to them. Branding means creating a humane online presence for your company driven by values. Effective branding is done using online content, graphic appeal, and attractive engagement tactics by way of polls, giveaways, contests, etc.
Storytelling on Social Media:
Social Media sharing has gone from just uploading photos and videos. With new and improved features like Live Feed and Stories; Social Media platforms allow integrating photos, videos, text, emojis, etc. in one interface that allows for more powerful communication. Storytelling is the latest and most powerful Digital Marketing strategy that directly talks to customers and holds their attention long enough to be converted into a purchase. Stories are easily created and are automatically deleted. But the best part of them is the endless creative possibilities of sharing online content in short, entertaining bursts.
AI is very much and already a part of Digital Marketing 2018. Most of the Digital marketing tasks of yesteryear are fully automated today thanks to AI and Machine Learning. Algorithms and Large Data Sets combine together to allow Machine Learning to point out insights in customer trends, interact with customers, and even automatically generate content. AI is set to reduce the burden of Digital Marketing teams and at the same time, strengthen the simplest of strategies.
Similar to CTAs, online content in 2018 must not just sit looking pretty and intelligent but must provoke users to take action. It's also a way to keep them interested since online users won't be able to resist giving their genuine opinion when asked to. Polls, Quizzes, Giveaways, Contests, are all part of an interactive digital marketing strategy in 2018. Using interactive content in your social media or blogs will not only help you identify your target audience but will also allow you to know them better and subsequently modify your marketing strategies.
In 2018, content must be more personalized where you don't churn out a couple of blogs and videos for your entire audience but create unique content for specific groups of users. You already know this in Email Marketing and Automation where each email is personalized to individual users and is dependent on the action they take on the email received. Similarly, purchase history and web history play a major role in the generation of tailored content which contributes to an increase in ROI.
Big Data has always been an important part of Digital Marketing, but its need is felt more in the current Digital Marketing wave. Customer and Business interaction is tracked, measured, and presented as Big Data which is a crucial aspect for any company seeking to start out on creating a strong digital marketing plan. Big data may seem overwhelming to the eye, but it is a powerful asset that can drive marketing efforts to its ultimate goal. Companies must leverage big data services to collect user trends from Social Media, purchase history, etc. to get to know their customers inside out.
Digital Marketing is one of the latest and most sought after career path in this era. Start your career in digital marketing with Learn Digital Academy. We are among Top 10 digital marketing Institute in India with Google certified digital marketing course.