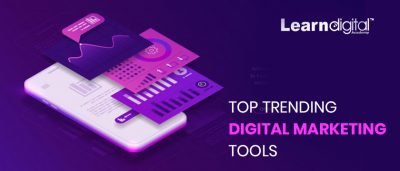 Google Trends:
Google trend is a tool that shows the most searched terms on Google. Google trend also shows the demographic insights, related topics, and related queries to help you better understand Google trends. It is a way for people to get a sense of what is trending, of what people are searching for, what people are interested in, what they are talking about, what they are twitting about.
How to use Google Trends:
Using Google Trends for Keyword Research:
It is an excellent tool for keyword searches. For example, you have a business of women's fashion, it is better to know what fashion category is more famous, women's footwear or women's clothes so that you can concentrate more on that particular category. This can be done by making a comparison between both.
From the above-mentioned graph, it can be observed clearly that women's clothing is more trending than women's footwear. This comparison can also be accurate by selecting a time range, category, and type of search.
Collect ideas for Marketing:
You can also get an idea for what content you should write to improve your ranking for the keyword "women's clothing" on the search engine result page by having a look at related search query. For example, it could be great to write on women's clothing using women's clothing online. You can also get an idea for what content you should write to improve your ranking for the keyword "women's clothing" on the search engine result page by having a look at related search query. For example, it could be great to write on women's clothing using women's clothing online.
Find Niche Topics by Region:
Google trends can also be used to discover niche topics by region. While advertising we usually target an audience based on a particular country. There are around 1.37 billion people in India and undoubtedly the taste of one state people is different from that of another.
Let's take an example of Punjab and West Bengal.
So let's have look at what these two states think about the bike.
In West Bengal, interest in Bike is on the rise so if someone is creating an ad for bikes that he/she is selling, they better targeting individual states like West Bengal. You can cross-reference all the states to discover which state has been seeing the trend rise. This is how you can boost your sales without wasting money by targeting places where interest is lagging.

Create content about current trends:
On the Google trend homepage, there is a section for trending searches. These trending searches are the Google trending topics of the moment. One can keep an eye on these Google trending hottest topics and can create a blog on one which is relevant to your business.
Google analytics:
Google Web Analytics is a web analytics service offered by Google that allows you to analyze all of your website traffic. It allows you to analyse lots of thing like how many visitors you are getting to your website and from where they are coming from, are they coming from Facebook, youtube, Instagram or they are coming through Google. It also tells you how long your visitors spending their time on your website and which pages they are clicking on. Google Analytics also tells what is the age of your visitors, their gender, what is their city or country and many more.
Google Website Analytics you are also able to know the bounce rate of your website. You can find out where your visitors are bouncing off, is it the home page, landing page or any other page.
It is a tool that provides web analytic services to its users. It allows its users to see their competitor's traffic sources, page views, bounce rate, keyword analysis, social traffic. Through Similarweb you can compare your performance with that of your competitors and thus implement their strategies to your business to get better results. Similarweb is quite similar to Google Analytics as both are used to analyze websites. But the only difference between them is that Google Analytics is used for the analysis of only those websites that we own while Similarweb can be used for any website analysis.
Hubspot is a business automation tool that is used to attract more targeted traffic to your pages, convert visitors into leads and automated nurturing.
Hubspot software includes all the tools required for inbound marketing:
SEO tools and analytics
Social media publishing and monitoring tool
Robust email marketing tools
Landing pages option to capture leads
An inbuilt CMS where you can build a website and an inbuilt blogging tool.
Hubspot Website also has its own Academy where one can learn about sales and marketing and also expertise in inbound marketing. Those who have an interest in Digital Marketing and Inbound Marketing can do certification courses from Hubspot.
Canva is a graphic designing website that helps you create a picture, design a logo, or a post for your website, Facebook, Instagram, or YouTube even if you do not have any graphic designing experience at all. It is a free program that you can use to make images quickly and easily.
Canva has a lot of features and graphics for free which is enough to create wonderful images but if anyone wants to upgrade to the premium version they can go for it. The premium version allows users to access more design templates.
How to use Canva:
Step 1. Visit Cnva.com and sign up either through Facebook or Google
Step 2. Log in to your account
Step 3. Select your preferred design type and create your design.
Step 4. Once you are done with designing, download your design, and publish it. You can publish you're your design on Facebook, Pinterest, Website, and many more places.
To learn more about the digital marketing trending in 2020
Enroll today for Digital marketing course in Bangalore. We teach you from basic to advance level of digital marketing with 100% placement assistance.