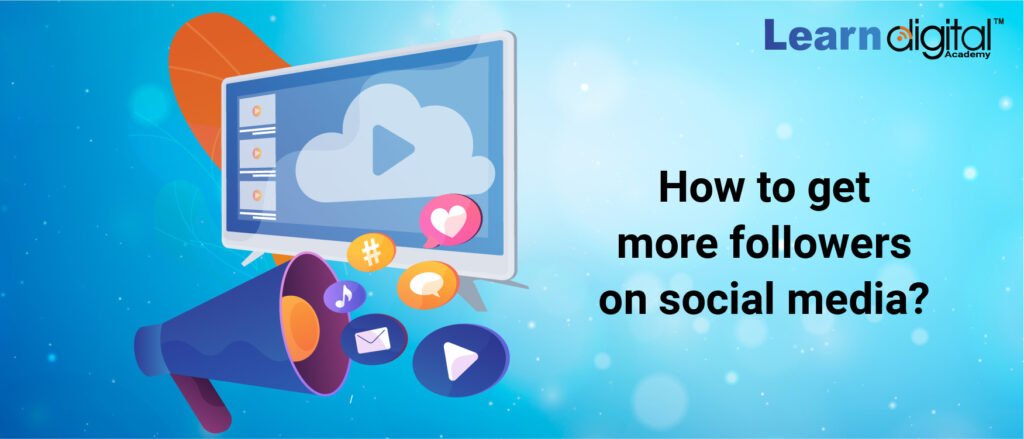 Social media is one of the most powerful tools in digital marketing. It can help you give the exposure you need and reach out to the right people. Social media is where much of the interaction happens with your audience and customers. Through this interaction, you can nurture growth and relationships that will keep your business going. But having few followers can kill your reach and exposure.
Having more followers can expand your reach, increase brand awareness and keep new followers coming in. it all depends on how well you engage with them. The algorithm is designed in a way that whatever profile engages the audience more gets more reach. With more reach, you can get more exposure and profile visits which can eventually lead to an increase in followers. With a Social media marketing course, you can master the art of growing your social media and your online business.
But if you're wondering how to get more followers on social media, then this blog is for you.
1. Provide quality content that people want to see
The number one aspect that will attract people to your profile is quality content. If your feed is well organized, looks visually appealing, and has great captions, it will naturally draw people in and make them engage with you. If you provide content that is similar to your competitors, then yours need to be unique, more fun, clearer, informative or funny.
Some of the most engaging types of content you can create are –
Memes – if you create great memes that are relatable, you have high chances of going viral
Quotes
Videos
High-quality photographs
How-to posts
Along with the posts, you need to write short content that explains the post or makes your audience engage with it. It can be like asking them to comment on their favorite posts.
2. Hold contests
Competitions can be a fantastic method to obtain brand-new individuals to like and also follow your accounts, while also keeping your existing fans engaged with your page.
Trying out contests on every social media network on which you are active can help with your goals. Some instances of social networks competitions consist of:
Comment to win: Participants leave a comment or answer a question
Caption competition: Best caption (you choose) or the one with one of the most likes wins
Fill-in-the-blank Competition: Ask individuals to respond to a trivia concern
Photo competition: Either the best photo (you select) or the one with one of the most likes wins
Advertise it everywhere: Use your website, e-mail list, and also various other social media to attract participation.
Do not give away rewards completely unassociated with your brand – For example, if you distribute a new iPad, you might drive a lot of engagement as well as engagement, but not always from people that will ultimately come to be consumers or long-lasting followers.
Adhere to the platform rules – Each and every social media has its very own guidelines and policies around competitions – here's an introduction of the essential details.
Follow up with participants that do not win – Send them thanks for taking part, in addition to something about your brand/organization's job.
3. Create a visually-stunning feed
Visuals are high-performers on social media sites, so be sure to consist of an eye-catching, vivid picture or graphic with each article.
Take into consideration these aesthetic advertising and marketing stats, compiled by HubSpot:
Material with appropriate photos acquires 94% more sights than content without photos.
Compared to various other kinds of material, visual content is more than 40x more likely to obtain shared on social media.
Instagram photos revealing faces get 38% more likes than images without faces.
You can make use of free visuals layout devices like Canva to add graphics to your blog site access and also social media blog posts.
4. Share high-quality videos 
Video is the most appealing content kind on every social media platform, so if you can, it's a great concept to create at least some kind of video web content to make the most of interaction.
Make sure to upload your video directly to your system of option, instead of posting a web link to an outside site (like YouTube). In this manner, your video clip will certainly autoplay as people arrive at it while scrolling via their feeds, grabbing even more attention.
Lots of sights can lead to increased reach, engagement, and also direct exposure for your brand name.
5. Be proactive in listening to and replying to your followers
Did you know that 83% of your Facebook followers, as well as 71% of your Twitter fans, now expect feedback from you on the very same day that they posture an inquiry on each particular platform?
Actually, 32% of Twitter users now expect a response within just half an hour.
Offer your fans a great individual experience on social media by being exceptionally receptive. Listen to their requirements, as well as respond as necessary.
You should also want to openly recognize people who retweet, favorite, as well as discuss your organization on Twitter, as well as say thanks to customers that discuss Instagram and also YouTube.
When you make your online neighborhood feel listened to as well as recognized, they're more probable to become raving fans, and also your most dedicated social media site ambassadors.
6. Keep updating your profile and cover photos
Your profile photos and banners are some of your finest and also most-viewed social account elements. Make use of these aesthetic tools to display the impact of your job, as well as the stories of those that take advantage of your solutions.
On Facebook, consider changing up your cover photo at the very least when each month, and also remember to write an excellent subtitle.
On Twitter, utilize your profile photo as well as a banner photo to highlight your magnum opus.
Get social networks information similar to this in your inbox daily.
Subscribe to Social Media Site Today:
Email:
Enter your job email
Sign up
Don't just stretch out and also pixelate a horizontal version of your logo design – no person wishes to connect with just a logo design on social networks. Personalize, humanize, and also customize every channel you can, with a visual photo that talks quantities.
Also, ensure you make use of the right social network photo sizes for every platform.
7. Give people a good reason to follow you
Offer both possible and also current followers factor to follow you on several systems.
Do not merely "establish it as well as forget it" with common, automated web links blasted across all of your social network networks. Dressmaker your material for each and every channel's users.
For example, you must utilize Twitter to share the most recent news as well as real-time alerts, while you can utilize Facebook to tell even more compelling, longer tales concerning the people that take advantage of your work.
You ought to look to purposefully utilize each social media site's network based on its strengths and also demographics, as well as provide your target market an excellent reason to connect with you on that detailed network.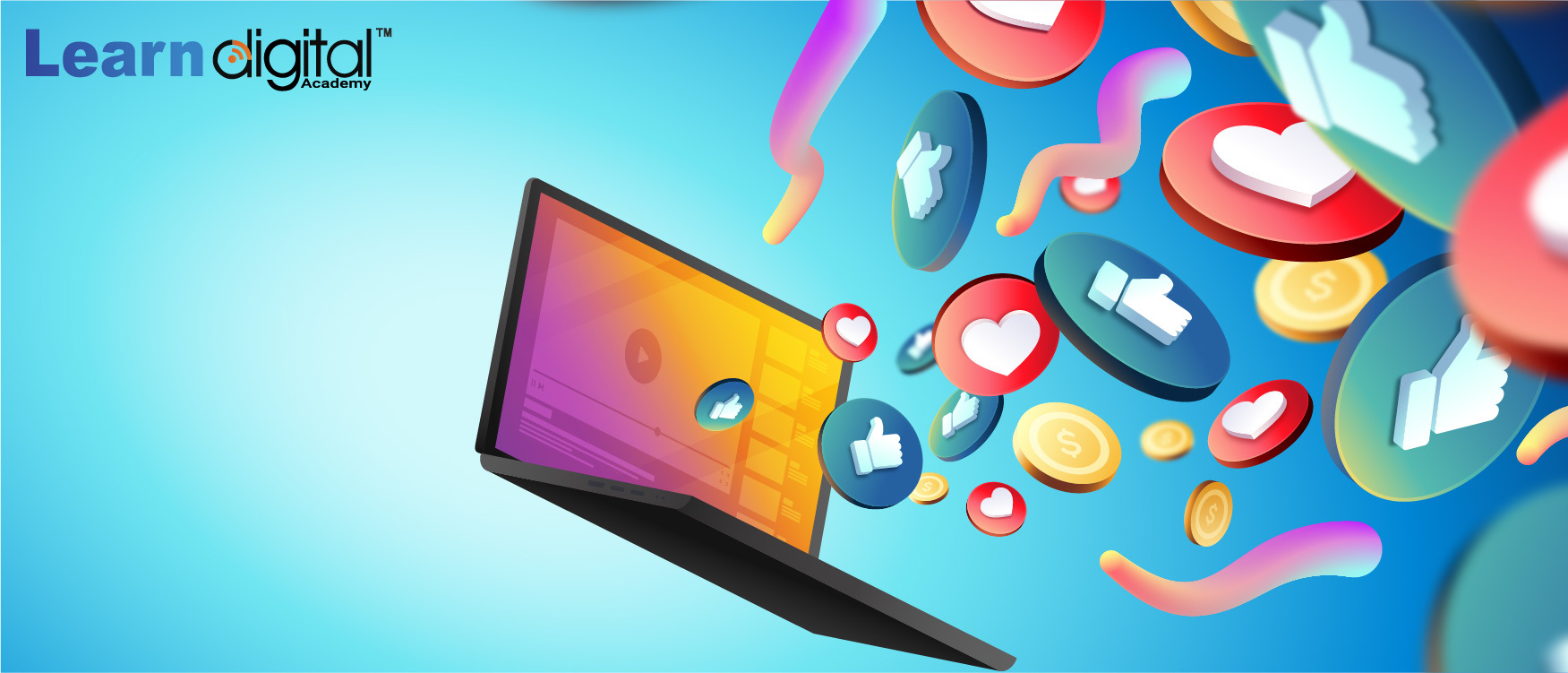 What value are you offering? What are you supplying that will tempt them to remain tuned in?
Think of the reasons people make use of each network, then develop a strategy to regularly publish and also share content that will resonate with your certain audience, anywhere they gather together online.
8. Tag and get tagged
A reliable technique to engage your fans is to motivate them to identify other individuals that may benefit from or delight in a detailed post.
If you publish a motivating quote, compose "Tag a pal that requires this today"; If you share a video about Friendship Day, motivate your online community to tag a buddy (or better, good friends) that means a great deal to them, and with whom they would like to share your message.
Preferably, these new people can be drawn into the layer, and also join your online social media fans.
But a word of care – guarantee you use this approach moderately and also only where it makes good sense, or it can look spammy.
9. Use quality and relevant hashtags to be found
There are 2 wonderful ways to utilize hashtags to raise your social media sites followers:
There are thousands of hashtags out there – check out Hashtags.org as well as Hashtagify.me to discover ones that relate to your target market as well as your content.
 Join appropriate trending topics and also existing occasions
Check your Twitter feed regularly to see what's trending for the day. If it's something that you think would certainly be of interest to my followers, share a tweet with the relevant hashtag.
For example, on Monday you could make use of the trending hashtag #MondayMotivation to share a quote or a motivating story with your followers.
People searching that certain hashtag may stumble upon your article, as well as will hopefully examine you out as well as even follow you.
10. Use humour to entertain
Take a note from Dunzo's posts on Facebook and Instagram, which commonly shares enjoyable memes and also pictures on their web page.
Brands that reveal a little bit of humankind and wit succeed on social media sites – yet that stated, you must constantly guarantee that any type of web content that you do share makes sense for your certain audience as well as your brand name voice.
There's no point in sharing cat memes for the large sake of sharing feline memes. Even if such articles do obtain a couple of likes, it can perplex your messaging, which won't help in your broader brand-building effort (i.e. connecting with the right people for your organization).
11. Use promotions and paid ads
Leveling up your social media site's success frequently involves allocating ad spend, nevertheless limited it might be.
One of the very best methods to expand your target market and obtain more direct exposure is to invest a modest amount right into paid social ads. When succeeded, paid social ads can promote your material, raise conversions, as well as aid you get to new individuals.
Accurate target market targeting allows you to focus your advertisements on "warm" audiences – individuals who've visited your site (if you make use of the Facebook pixel), people who are signed up for your email checklist, as well as your present fans and fans.
Facebook's sophisticated options, in particular, can be widely useful to just the right people with your paid outreach.
12. Avoid buying followers
Some individuals presume that acquiring followers as well as followers is a faster way to developing a huge on-line neighborhood. This is not only a bad technique, however, but it will also mainly end up being even more of a problem than it deserves.
The most significant problem right here is that it pollutes your target market with robotic accounts, which will certainly destroy your audience insights, restrict your recurring efficiency, as well as will certainly wind up restricting the natural reach of your blog posts. And that's before you consider advertisements.
For example, if you tried to boost one of your Facebook posts, Facebook's system would certainly aim to show it to more people like those that already follow your Web page. You'd basically be paying to reach bots, as well as the same ramifications apply to numerous other advertisement targeting steps.
You need to concentrate on creating blog posts and sharing information that will certainly bring in the right people – individuals that you require to engage, take an activity, as well as grow for a much deeper relationship along the line.
When made use of purposefully and also thoughtfully, social network systems can be an excellent means for brands and organizations to connect with stakeholders, grow loyal fans, and also expand their reach and target market.
Conclusion
Growing your social media can take a lot of time and effort. It requires a bit of knowledge about social media marketing. But all the investment is worth the effort as you will get a good Return On Investment. If you want to learn more about social media marketing, then check out this Social media course in Bangalore.  
Learn Digital Academy is one of the best training institutions in Bangalore providing career-oriented social media marketing courses both online and offline.